Click HERE to rank Alyssa!
HuffPost's Game Changers series celebrates 100 innovators, visionaries, and leaders in 12 categories who, whether working in the spotlight or under the radar, are changing how we look at the world and the way we live in it. We salute them for their willingness to look at things and take the risk of saying, "I think I have a better way."
Now it's up to you to pick the Ultimate Impact Game Changer. Click through the slideshow below, get the lowdown on why we chose each Game Changer, then VOTE for your favorite! We'll reveal your picks in October.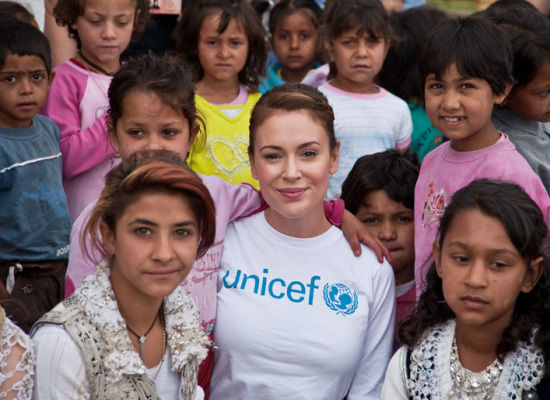 Changed the game by … taking the telethon viral. Milano, the former star of "Charmed" and a UNICEF ambassador, has shown how celebrities can use Twitter and the Internet for good. She has used her feed to reach out to her more than one million followers and regularly promote causes. Last December, she celebrated her 37th birthday with an online fundraiser for Charity Water, which works to provide access to clean drinking water. Her target was $25,000; she ended up raising over $90,000.

Tweeted this: *TWEET CHALLENGE* I just donated $50,000 to UNICEF for #Haiti relief. Which corporation will match my donation? 

Must-click link: Alyssa's twitter