Hillary Clinton: 'We've reached a milestone'
Hillary Clinton is expected to win enough delegates to clinch the Democratic nomination
11 illustrious women weigh in on the meaning of this moment
(CNN)Hillary Clinton has gained the support of enough delegates to make her the first woman to clinch the nomination, presumptively, of a major party for president of the United States. CNN asked a group of illustrious women to weigh in on the meaning of this moment. The opinions expressed in these commentaries are theirs.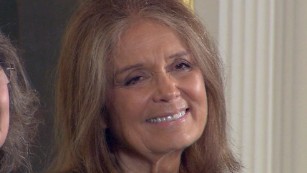 Gloria Steinem: Now it's up to us
As a teenager, I volunteered for Adlai Stevenson, and was told to hide in another room if the candidate happened into our campaign office, because he was that unacceptable thing, divorced, and couldn't be seen with women who, of course, could only be perceived in one way.
As a grown-up activist, I learned to campaign with movements outside various presidential campaigns, since those campaigns rarely knew how to talk about issues of gender, race or both, even when candidates were representing those for whom such issues were key — a national majority — better than was their opposition.
In this Democratic primary, Hillary Clinton has been elected by the race gap and the gender gap because she represents this national majority of the too often excluded — as did President Obama. Both Obama's and Hillary Clinton's victories mean we are finally moving toward a democracy in which people who make decisions look like and represent the people most affected by them.
Now, it's up to us to elect Hillary Clinton, perhaps the most experienced presidential candidate in history, to the White House where we need her to be. Unlike Obama in his first campaign, she is already well-known, not a new face on which we can project unrealistic dreams. She's been part of a democratic process that by definition doesn't come out with perfection for one group.
What we do know is that wherever she has been, she has made the outcome more fair than it would have been without her. That's why we would need her, no matter what Republican she could be running against, and especially against the unfair, bellicose, divisive and globally embarrassing Donald Trump.
This campaign is going to be hell — but the result will be worth it.
When Barack Obama entered the White House, a building partly constructed by slaves, that sight alone was worth a lifetime of campaigning. When Hillary Rodham Clinton enters the White House, the sight of a woman honored not just as a partner or mother of someone else — but for her own brain and heart and work — that sight will begin a new era, too.
Gloria Steinem is an author, activist and co-founder of The Women's Media Center.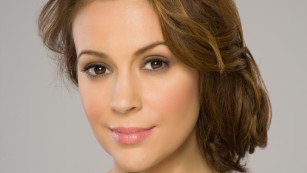 Alyssa Milano: A platform to change the world

Women, in all our profound glory, can change the world if given the opportunity. I didn't really realize this, my own innate power, until I had my daughter and I was witness to her power. She has changed my world with her compassion and strength.
I know if given a platform without boundaries, she can change the world.
This isn't about politics, it's about my daughter. It's about my daughter realizing her power while she's still young enough to have the energy and passion of blind hope. It's about her feeling she can be anything because she is smart and strong and nothing divides us.
And at the very least, maybe she will be able to breastfeed in public without being judged and made to feel like she is doing something wrong. Oh yeah — reality.
There's so much more women need to accomplish to feel like we have arrived in American culture. Hillary Clinton's nomination is hopefully the beginning.
Alyssa Milano is an actor known for her starring roles on popular series such as "Charmed," "Who's the Boss" and "Melrose Place." She is a philanthropist and serves as a national ambassador for UNICEF, and an entrepreneur who started TOUCH by Alyssa Milano, a line of licensed sports apparel for women. She is the host and a judge on Lifetime's hit series, "Project Runway All Stars," a wife and mother to two young children.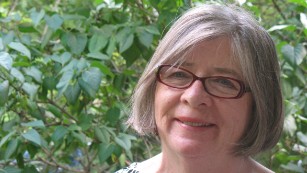 Barbara Ehrenreich: I support Bernie, but…

In 1984 I dragged my 13-year-old daughter into Manhattan to a rally featuring Democratic vice presidential nominee Geraldine Ferraro. I was no fan of the Mondale/Ferraro ticket and had supported Jesse Jackson in the primary, but the sexist attacks on Ferraro — the suggestions that menopause would make her scatterbrained and flighty — got me going.
My daughter, who was being sullen in an age-appropriate way, pushed toward the front with me to get a good view. "That could be you someday," I told her, and I detected a tiny glint in her eye.
Thirty years later, after Abu Ghraib, Condoleezza Rice and a host of Hillary Clinton transgressions, I have even less reason to imagine that women are the morally superior sex. I am a fervent supporter of Bernie Sanders, as my granddaughters know.
But if Clinton wins we will watch the inauguration on TV and I'll say the same thing to them: That could be you.
Barbara Ehrenreich is founding editor of the Economic Hardship Reporting Project and author of, among other books, "Nickel and Dimed."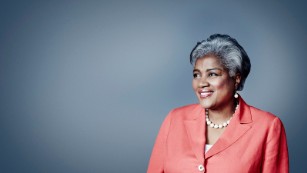 Donna Brazile: Everything is possible

Donna Brazile-Profile-Image
For the first time in our nation's history, a woman is the presumptive presidential nominee of a major political party. This is a moment of pride for all Americans, regardless of their political preferences.
Forty years ago, I felt a similar pride as I sat at home in Louisiana and watched as the late Rep. Barbara Jordan delivered the keynote address at the Democratic National Convention — the first woman, and the first African-American, to do so.
I have felt such moments of pride at many points in recent history for the achievements of Shirley Chisholm, Patsy Mink, Sandra Day O'Connor, Condi Rice, Nancy Pelosi, Barbara Mikulski, Sonya Sotomayor, Loretta Lynch, and so many others. Thirty-two years after Geraldine Ferraro became the first woman to land on a major party ticket, we have reached a major milestone.
It's been a journey. Are we there yet? Not quite, but we are moving forward. And I feel lucky to have a front-row seat.
Ten years after Jordan's historic speech, I first met Hillary Clinton while working on a project for the Children's Defense Fund. She was an impressive woman, but I had no idea that she would eventually be the first to shatter this particular glass ceiling. I think of that when I meet women today, especially young women. You never know who among them will break out and make history.
But for those as yet unknown women to distinguish themselves, we as a society need to create an environment where anything is possible for all women and girls. We celebrate achievement, but we make achievement possible with opportunity.
Donna Brazile, a CNN contributor and a Democratic strategist, is vice chairwoman for voter registration and participation at the Democratic National Committee. A nationally syndicated columnist, she is an adjunct professor at Georgetown University and author of "Cooking With Grease: Stirring the Pots in America."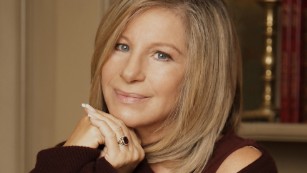 Barbara Streisand: The message to girls

I feel a tremendous rush of pride because this is a woman who is more than qualified to be president. Isn't it interesting how a barrier seems insurmountable — until it comes down? I hope girls across the country are thinking, "That could be me."
Barbra Streisand is a singer, actress, director, composer, activist, and philanthropist.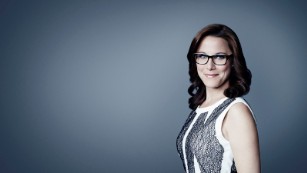 S.E. Cupp: Clinton's less inspiring lessons
On the day Hillary Clinton clinched the nomination for president, it's hard not to wonder what message young women in America will learn from this historic moment.
For sure, they will learn, if they didn't already know, that a woman can compete for the highest office in the land. They'll also learn that women are a major force in electoral politics, and if any politician wants to win, he or she will likely have to do it with the help of women voters.
But I fear they'll also take away some less inspiring lessons.
To put it in modern parlance, Clinton just isn't a girl's girl.
If you believe any one of the dozens of accounts and stories — from the many victims of Bill Clinton's sexual harassment, from Clinton aides like George Stephanopoulos, and from journalists like Carl Bernstein — Hillary Clinton enabled her husband's behavior, helped cover it up, and then later bullied his victims into keeping quiet. She's since had to defend her own insistence that every victim of sexual assault be heard and believed.
Her uneasy role as a feminist who only fights for women who don't threaten her stature and grasp of power makes her, at best, a controversial role model. At worst, it makes her the exact opposite of the kind of women we say we want to be — women who support each other.
The way for women to get ahead isn't at the expense of other women. I just hope the young girls looking up to the first female nominee know that.
S.E. Cupp is the author of "Losing Our Religion: The Liberal Media's Attack on Christianity," co-author of "Why You're Wrong About the Right" and a columnist at the New York Daily News.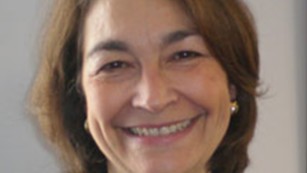 Terry O'Neill: You want a revolution?

I won't say that I never thought I'd see the day when a woman would be nominated for president, because as a feminist, a mom and a leader of a national women's organization, I knew this day would come. But I'm particularly proud that it is Hillary Clinton who is making history today.
I became politically active because I wanted my daughter to grow up to be proud of me. I was on the Tulane University law faculty in New Orleans when white supremacist David Duke was running for governor, and I certainly didn't want my daughter to grow up in a state run by white supremacists. But I also wanted her to be proud that her mom did all she could to stop Duke, and then to work for social justice in our community.
Hillary Clinton — who, like me, grew up in a middle-class family, went to good schools and got a law degree — began her career fighting for children's rights, and she's still fighting. That has continued to be an inspiration to me to keep doing the work I do.
Hillary Clinton has won the nomination despite the double standard routinely applied to strong, talented women. She has shown us that not only can we break through the glass ceiling, we can also shatter the prism that distorts the view of women in politics.
You want a revolution? This is a revolution.
Terry O'Neill is the President of the National Organization for Women
—-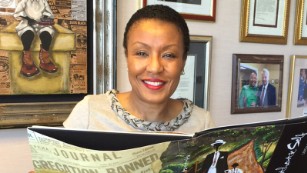 Leah Ward Sears: Now let's correct all gender inequities

The success of Hillary Clinton shows that American women have made great gains. And that's a step in the right direction. Nevertheless, I don't believe that her achievements will much change the plight of the average woman struggling to balance work and family.
Although many women have, in recent years, attained high levels of professional success, we're still subject to the outdated notion that women are primarily caregivers. As such, we're expected to balance work and family in ways not required of men.
When I was a little girl, for example, I wasn't allowed to call my father at work unless it was an emergency. I was told he didn't need any distractions from home. Even after becoming chief justice of the Georgia Supreme Court, that accommodation was never afforded me, however, either by my children, my husband or my mother — who told me not to bother my father!
I was expected to handle familial obligations while at work and still keep pace with my male peers. Most men (and many women) still unconsciously sanction male privilege, and until this mindset changes, gender inequities will continue to exist, no matter who is the president.
Leah Ward Sears is a retired chief justice of the Georgia Supreme Court and is a partner at the Atlanta Office of Schiff Hardin, LLP.
—-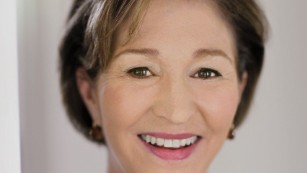 Anne-Marie Slaughter: Cheer, but not just because she's a woman

Anyone who could do the math knew this day was coming: the day when a woman was nominated as the presidential candidate for one of America's two political parties — a woman with a good shot at winning. Talking to a friend about it on the phone this morning, my voice suddenly wobbled and my throat caught; the emotion caught me off guard but I knew where it was coming from.
"We're making history," I said. "A woman is going to be the president of the United States." My friend, who is a Republican but who is very scared of Donald Trump, quickly corrected me. "Not just a woman," she said. "The right woman. We will be safe. We will flourish. We will be in good hands."
What kind of president Hillary Clinton will be is more important to my friend than Clinton's gender, as would certainly be true for me if the shoe were on the other foot. If a Republican woman were nominated for president, I would only feel moved if it were a woman I could support.
Donald Trump is deeply wrong to think that women would vote for Hillary Clinton just because she is playing "the woman card." That view is as demeaning to women as to assume that men would vote for Trump because he is a man is demeaning to men.
So it's complicated. It isn't just "a woman." It's the right woman at the right time.
But neither is it just this candidate. If Hilary Clinton were a man, I would be happy to see the candidate I support win the nomination. But I would not feel the profound solemnity and emotion of this moment, as I will feel when I watch her accept the nomination at the Democratic Convention.
Hillary Clinton is making history. But that is something to cheer (and even to cry over, just a little), only if you think history is marching in the right direction.
Anne-Marie Slaughter is the president and CEO of New America, a nonpartisan organization committed to big ideas that break ideological boundaries. She writes here strictly in her personal capacity. She is the author of "Unfinished Business: Women Men Work Family."
—-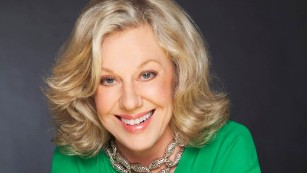 Erica Jong: Women need not wait anymore
When Hillary Clinton lost the nomination to Barack Obama in 2008, I wrote in my notebook, "I can't believe how desolate I feel." Just as black men got the vote in 1870 and women not until 1920 — 50 years later — we were getting a black president before a woman president.
Much as I admired Barack Obama, I was sad that once again women came second. My daughter, Molly Jong-Fast, who was then 30, believed that Obama was better than Clinton. But I saw Obama as a brilliant constitutional lawyer with limited experience — and Hillary Clinton as a brilliant lawyer with lots of experience. She got my vote in the primaries.
When Clinton graciously committed herself to campaigning for Obama and unifying the party, I was sad yet proud. When she made her 18-million-cracks-in-the-glass-ceiling speech, I wept.
She will be a great president who will do her best to unite the country. I wish her the goddesses' speed.
Erica Jong is a poet, novelist and nonfiction writer with more than 24 books published. Her novel "Fear of Flying" celebrated its 40th anniversary in 2013, and has sold over 27 million copies in 42 languages. Her latest novel is "Fear of Dying."
—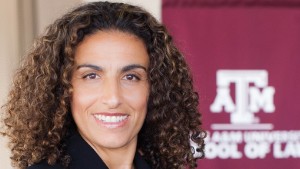 Sahar Aziz: A new norm for my daughter

What makes Hillary Clinton's presumptive nomination of historical significance is not simply that she is a woman, but that she is an overtly confident and ambitious woman. Despite advances in women's legal rights, a "good woman" in American workplaces is still shaped by gender stereotypes.
She must be smart yet deferential, firm yet perpetually pleasant, and competent yet self-deprecating. Failing to comply with these contradictory burdens leads to professional stagnation.
All too often I and my female colleagues in the legal profession have experienced the harmful effects of gender stereotypes. Having a strong personality, taking the lead, and offering constructive criticism makes us abrasive, unprofessional, or worse.
Meanwhile, our male colleagues with similar personality traits are recognized as leaders and rewarded accordingly. Indeed, men are disproportionately over-represented in leadership positions as managing partners, judges and law school deans.
To be sure, just having a woman as president is not good enough to advance women's equality. America needs a woman who is not ashamed of her strength of personality and confidently takes on the reins of leadership.
Clinton's nomination sends a powerful message to American society that women no longer have to bend over backward, change their personalities or hide their innate leadership skills to professionally succeed. As this becomes the new norm, I hope my daughter and her generation can be their authentic selves, free from the gender stereotypes encumbering my generation from breaking the glass ceiling.
Sahar Aziz is an associate professor at Texas A&M School of Law, where she teaches national security and Middle East law. She is a fellow at the Institute for Social Policy and Understanding